TEAM STORY
World-class real estate opportunities start with the assembly of a
world class real estate team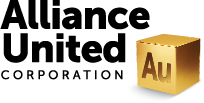 ALLIANCE UNITED CORPORATION
With more than 30 years of collective experience developing low, mid, and high-rise real estate along with extensive retail and commercial expertise, Alliance United Corporation prides itself on working with the best. From land surveyors to architects, interior designers, sales brokers and skilled constructors, each team member is carefully selected to ensure our projects exceed the expectations of even the most discerning purchaser.

IBI ARCHITECTS
IBI Architects is one of the largest architectural firms in the world, providing an extensive array of services that contribute to a brighter urban future. Headquartered in Toronto, IBI is a technology driven design firm has extensive experience from high-rises to hospitals, and transit systems to schools.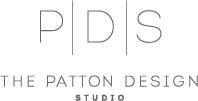 PATTON DESIGN STUDIO
Patton Design Studio's team of interior designers have worked with developers and private residential clients for over 30 years. Their projects include prestigious high rise and low rise developments as well as private city and country residences.
TRAK INTERNATIONAL
TRAK International Green Energy Resources Inc. is an award-winning Engineering and Construction firm that has designed and built some of the most energy-efficient and sustainable HVAC and Refrigeration systems in North America since 1991.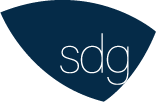 SEFERIAN DESIGN GROUP
Seferian Design Group is an award-winning landscape architectural firm based in Burlington, Ontario. Established in 1992, SDG has extensive experience in public and private sectors across Canada and the U.S.

TCS MARKETING SYSTEMS
TCS Marketing Systems is a sales advisory group that works with developers to build exceptional value for their pre-construction projects and the communities they are shaping. The team advises, guides, and supports developers from the inception of the vision of their project to execution. The company has 35+ years of experience selling hi-rise, mid-rise, low-rise and master-planned communities in 23 markets across Canada.